for the first time since Melina got sick I went to town last nite. neighbor Phil & I took Rita to dinner for her birthday. afterward we walkd to our new gellato place. there I ran into Jesse Wood one of my favorite young artists.
for several years now I've been enjoying this painting of his: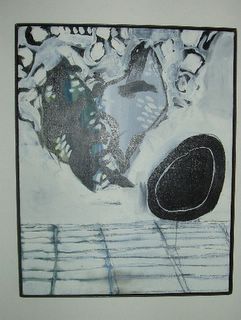 "Joyce's Chickens" (1998)

if you want to see more walk over to Canyon Rd & pop into
Munson Gallery
. I'm sure you'll want to leave with at least one of his paintings.