spent a day in Kent reseaching at the library. didn't tell many folks I was in town so kept the socializing to a minimum.
Tom Beckett
bloggd abt our dinner together. & just before leaving I did have coffee with Maggie Anderson: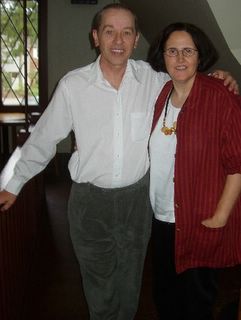 .

then my Kent host David Meredith drove me to Elyria for lunch with my parents. after he left I spent a couple of hectic days doing this & that.
here's a picture from my folks' backyard that I find at once forlorn & humorous:
,