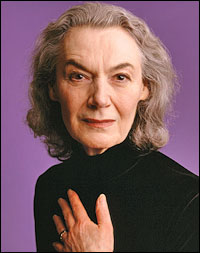 I've told this story often but that's because it's such a lovely story.
in 1963 I went to the Actors Studio production of "Strange Interlude" starring Geraldine Page. also in the audience was Marian Seldes. we had a lovely little chat.
in 1985 I went to the Broadway revival of the same play starring Glenda Jackson. to my astonishment there was Miss Seldes again. I ran up to her to tell her of our earlier meeting. she gave me the sweetest smile & sd " well we have to do this again in another 25 years."